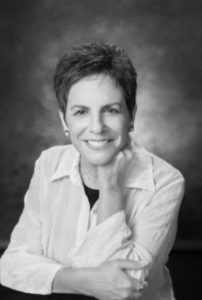 Writing and editing for more than 30 years, I collaborate with colleagues and clients to perfect content they have drafted or envisioned. Together, we create content that gets results.
My current position is business writer and editor at Gap International, a global performance consulting company. Prior to Gap International, I was an assistant vice president, reporting to the chairman and CEO of a financial services company. I worked with the executive team on company-wide initiatives and communications that contributed to strategic alignment, employee engagement, and customer loyalty.
Before working in financial services, I directed and marketed a Council of the Greater Philadelphia Chamber of Commerce. We collaborated with thought leaders to provide training and consulting services, enabling executives in every sector to implement Total Quality Management (TQM)/Continuous Quality Improvement (CQI). After earning a master's degree at the University of Pennsylvania, I began my career by providing drug and alcohol prevention, education, and counseling services.
My personal and professional goals come together when I do meaningful work that makes an important difference to those it touches. With broad business experience and a graduate degree in psychology, I find great satisfaction in helping people figure out what they want to do, and then make it happen. I wrote Losing Your Job & Finding Yourself to inspire and guide others to find work they love.
Composing on my computer keyboard feels as though I am being inspired by my Muse, who is both a writer and concert pianist. Beginning with my childhood dream to become a ballet dancer, I have been captivated by exquisite blends of precision and artistry—classically trained dancers, beautiful voices, miracles of nature, decorative architecture, and carefully crafted words.
Nancy is a thoughtful business executive with the ability to quickly grasp issues and provide solutions that are relevant and sustainable. As a consultative collaborator, she never leaves a stone unturned in the pursuit of quality outcomes, handles the most complex situations with grace and ease, and is skilled in both the human and business aspects of opportunities and problems. She is a trusted partner and I would work with her anytime on anything.
Dr. Paulette Gabriel, President
Key Leadership